WHITE TUX SHIRTS - Freshmen boys and older that need a white tux shirt need to bring in $18 NOW so we can get the uniform order in!

FUNDRAISER AT SURREY POINT November 11 - We need all 9th-12th grade band students/families to bake something for this Friday. We also need workers to go over to Surrey Poin gas station and pump gas/wash windows for tips. This will allow us to raise more money to help cover the additional concert uniforms we need to get ordered as well as money for replacing old instruments. Of course we just plain need to add MORE instruments as I've had to turn away several students who we just don't have an instrument for them to play!

NOTEFLIGHT - 9th-12th grade students will be starting their music composition projects this week. We will be using Noteflight this year for these assignments. Each student needs to bring in $2 so they can have access to our NoteFlight account. This gives them full access to what cost $500 just a few years ago!

MARCHING BAND PICTURES - Marching Band students that want pictures from this season should have already brought home a picture form/envelope. Money needs to be turned in on this Friday!

Powered by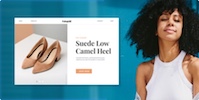 Create your own unique website with customizable templates.