The Latest Notes
Farwell is Going to MIDLAND SHOWCASE WEDNESDAY! 7PM Performance
It's Almost Band Camp! Here are a few reminders....

PACKING -Don't forget your instrument, pencil, a Water Bottle, Sunscreen, bedding, and a hat.

Check the packing list on the website for more stuff.

PARENT CHECK IN MONDAY MORNING - Any meds your students bring to camp will need to be checked in with Mrs. Gross or Mrs. Frost in the morning. That means even things like aspirin or ibuprofen. Everything needs to be in the original container with the student name on it.

How will the checkin process work Monday morning?

PARENT PROCESS:

Report to the Sign In table which will be inside the band room. At the sign in table you should check with the health officer

Then

You should check in with the treasurer

Then

You should sign up to help at concessions

Then

You should sign up to help chaperone or help at performances

Then

They should get a calendar of events

Then

They should hug their kid and leave.

It's going to be an awesome week of making friends, music and having a ton of fun!

STUDENT PROCESS:

Get your luggage and put it by the back of the trailer

then

Get your instrument

then

make sure you flip folder/lyre is with you

then make sure you have that pencil in your case

then

Put your instrument by the back of the trailer

then see if you can help hand things to the trailer loaders

then

Give your parents a hug. Consider giving them your cell phone for the week because you won't have service anyways. Tell them you love them and will miss them.

then

Wait for bus loading time.
Powered by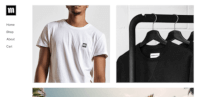 Create your own unique website with customizable templates.