7th-12th Grade Band students are ALL expected to MARCH with the marching band on the 13th of October.

Students should stay after school and repor to the band room by 3:05
The Band will be lining up a starting at 3:15
​The parade will start at 4
4:30-5 Students May choose to stay and eat pizza/cookie with the Band Boosters at the Band Room there will also be water for the kids as well. If your child decides to join us the cost is $3. (If you are a Marching Band Student that has already paid your $10 you are covered.)

After the parade/pizza 7th graders are released and should have a parent sign their child out with Mr. Shimmons.

After the Parade/pizza all 8th-12th grade students should plan on being at FHS football field by 5:40
to prepare for the football game. Any band alumni that wishes to join the band for pre-game May choose to march as well. Please contact Mr. Shimmons for Music.

The football game Schedule is as follows:
5:40 arrive
5:50 in Uniform by the rock
6:00 blocked up and rehearsing
6:50 Pre-game
7:00 Footgame starts
7:50/8;15 Half Time
After Half-Time - 8th Grade parents should sign their students out with Mr. Shimmons
FHS Marching Band will also be dismissed after half time as well.


Powered by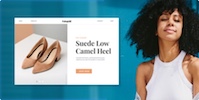 Create your own unique website with customizable templates.