The Latest Notes
Farwell is Going to MIDLAND SHOWCASE WEDNESDAY! 7PM Performance
For Friday the 16th, 2016

Details

All 7th and 8th grade band students will join the FHS Marching Band for the Homecoming Parade.

All 8th Grade Band students will join the FHS Marching Band for the football game as well

3:00 - Students will report to the band room right after school (use restroom and get drink first)

3:15 - Outside and lining up

3:30 - Lined up and warming up with FHS Marching Band

3:40 - Cadences and Fight Song Rehearsal

4:15 - Parade starts - Leaves from Band Parking lot and goes past firehall/library around to Elementary school and past the middle school to return to the band parking lot.

4:45 - IF YOUR STUDENT HAS BROUGHT IN THEIR $2 then they may eat pizza with the rest of the band kids

5:15 - ALL 7th graders should be picked up if they were eating pizza

5:20 - ALL 8th -12th grade band students leave for the FHS Football field

5:40 - 8th-12th at the band trailer at the FHS Football field

6:00 - 8th-12th grade band students at the rock warming up and lining up

6:48 - Pre-Game on the field

7:00 - FHS Homecoming Football Game

7:30/40 ish - Halftime -

AFTER HALF TIME - 8th grade band kids are dismissed PLEASE SIGN THEM OUT WITH MR. SHIMMONS!

Details

Please make sure you are a part of the Remind texting group and also make sure you have logged into your ClassDojo account to check students points!

More info is always on the band website!
Powered by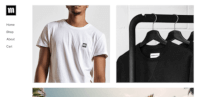 Create your own unique website with customizable templates.